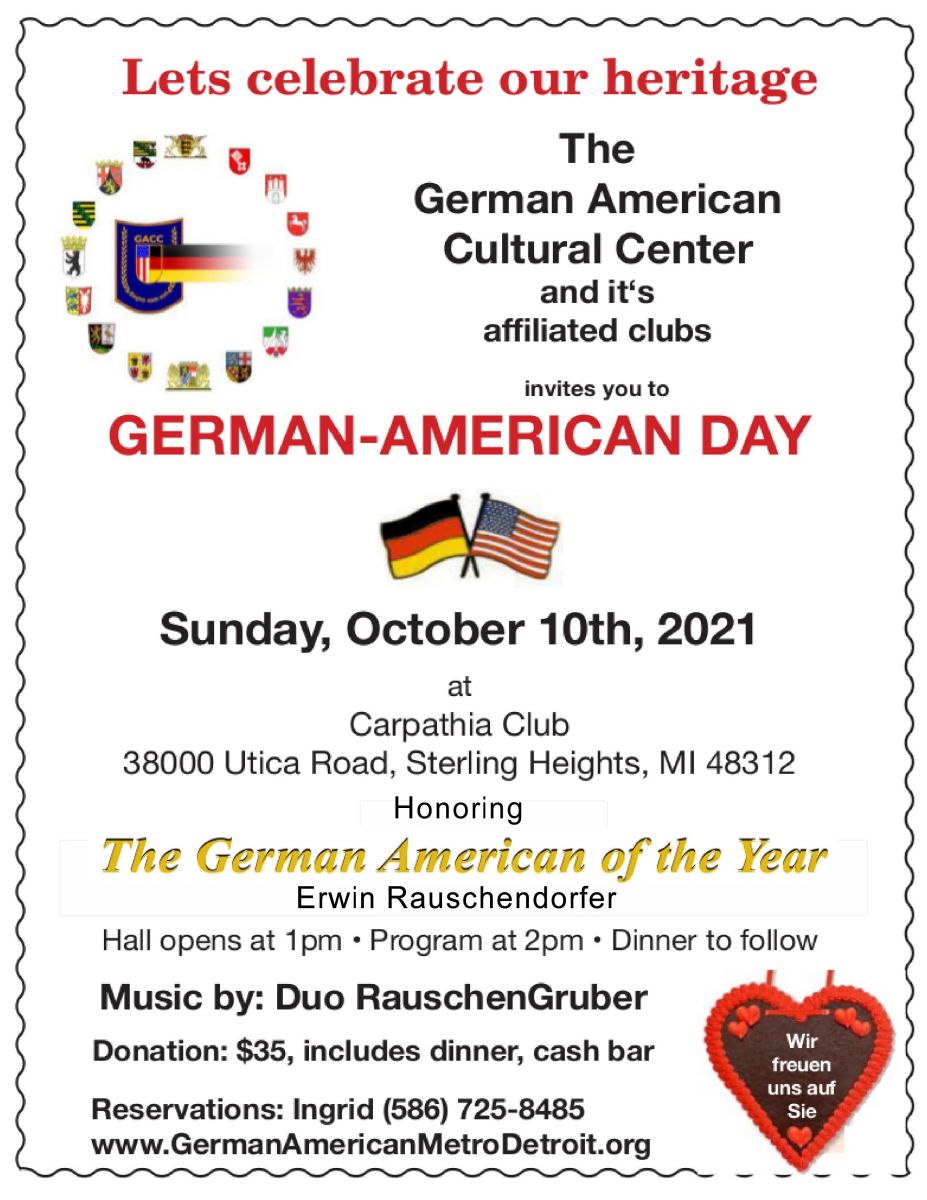 The GACC recently announced its German-American of the Year for 2021 -- it's our own Edelweiss Vorstand, Erwin Rauschendorfer! We're proud of Erwin for his long-time dedication to our own Verein as well as to the wider German-American community.  His active involvement in so many aspects of the GACC community's life -- music, dance, business, festival chair, technology -- has been done from the heart and benefitted all the clubs in the GACC.
The annual German-American Day celebration is Sunday, October 10. Please join the celebration as we honor Erwin's achievement. Call Rita by September 30 to let her know you'd like a ticket; she will make the final arrangements with the chairwoman so we can all sit together. 
The Carpathia Hall opens at 1 pm and the $35 ticket includes dinner and the program. Coincidentally, Erwin and Herb Gruber were signed up to play music that afternoon, so we have much to look forward to.